Time To Talk Day
Published at 03 February, 2022.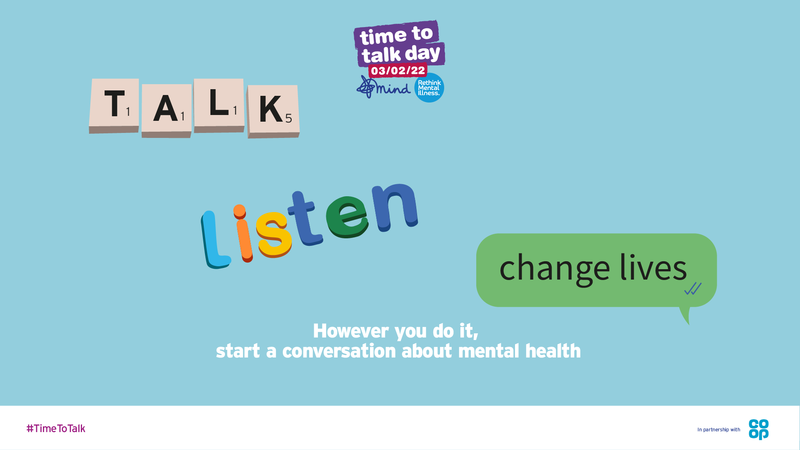 Time to Talk Day is the nation's biggest mental health conversation and it is today. Today is the day that friends, families, communities and workplaces come together to talk, listen and change lives.
Approximately 1 in 4 people in the UK will experience a mental health problem each year.
Today is all about opening up the conversation about mental health, whether it's one-to-one or with a large group, there are countless ways to get talking.
Here are a few ideas to get you talking today:
Run a lunch and learn session in person or virtually to teach your colleagues more about mental health and how to support each other.
Talking about mental health doesn't need to be boring. You can organise a quiz with mental health questions weaved in.
Walk and talk, side by side conversations can make talking about mental health less awkward.
Think outside the box, people have found creative ways to start conversations, in the past people have created fortune cookies with mental health facts inside.
Share the day on social media, let as many people as possible know about Time to Talk Day, what it's all about and why it's important to you.
However, you decide to start the conversation is up to you, share your experience online using #TimeToTalkDay
On our ORCHA recommended apps carousel, there are some apps that could help you if you are struggling with your mental health:
https://swyt.orcha.co.uk/Yorkshire%20Smoke%20Free%20Recommended%20Apps/