Barnsley team
Quitting can be hard but it's easier with our NHS specialist support within the Barnsley area. We can help in lots of different ways depending on your preference and what's available in your area. We offer telephone support, face to face sessions, live chat and our unique online quit program.
Steve Myers – Healthy Lifestyle Advisor
Hi my name is Steve. I started my working life as a fitter at Cortonwood Colliery. I left after 7 years to join the fire Service and worked as a Firefighter for 28 years. After a short retirement I trained as a Stop Smoking Advisor with Barnsley Stop Smoking Service and I am now in my 10th year of helping people to quit. I work in the Dearne Area, running clinics in Goldthorpe and Thurnscoe, as well as Darfield. I also work from Barnsley Market and Barnsley Hospital.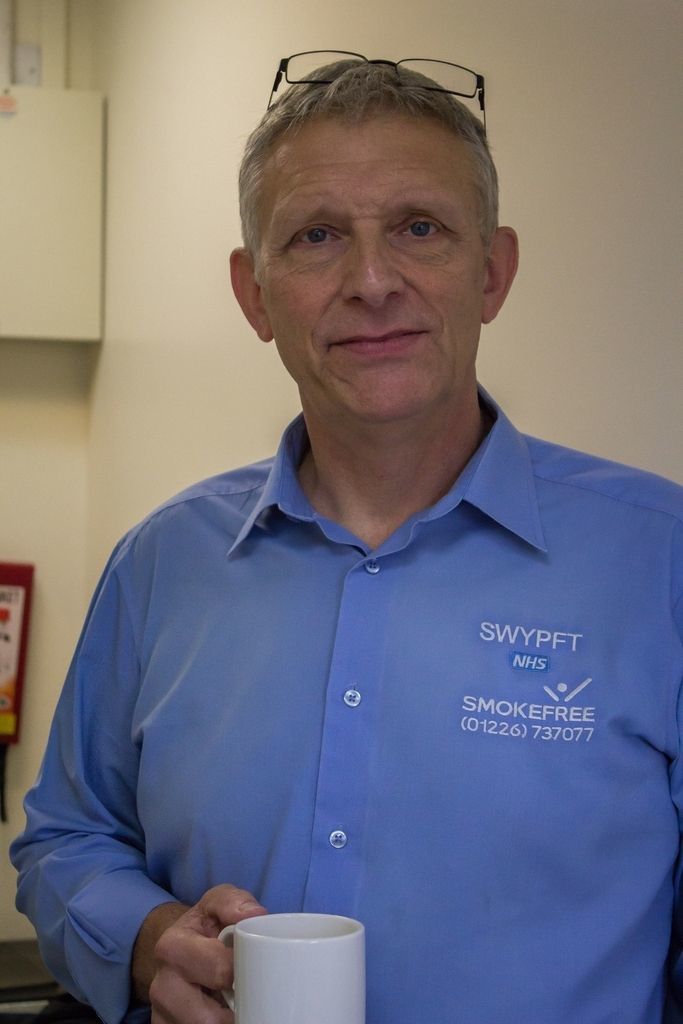 Julia Wright – Healthy Lifestyle Advisor
I guess you could call me a "Dee dah" because I hail from Sheffield. I have combined working in both a paid and voluntary capacity with bringing up a family. For the past 10 years I have worked in Barnsley. I started out in the Dearne as a Health Trainer then worked on a Big Lottery funded initiative as a Community Development worker in Town Centre, Kendray and Wosbrough, helping people to make healthy lifestyle changes. For the last 7 years I have been a Stop Smoking Advisor. I run a Community Clinic every Tuesday at the Walderslade Surgery in Hoyland as well as working at Barnsley hospital and Barnsley Market. It?s great seeing people experiencing the benefits of stopping smoking and changing their lives for the better.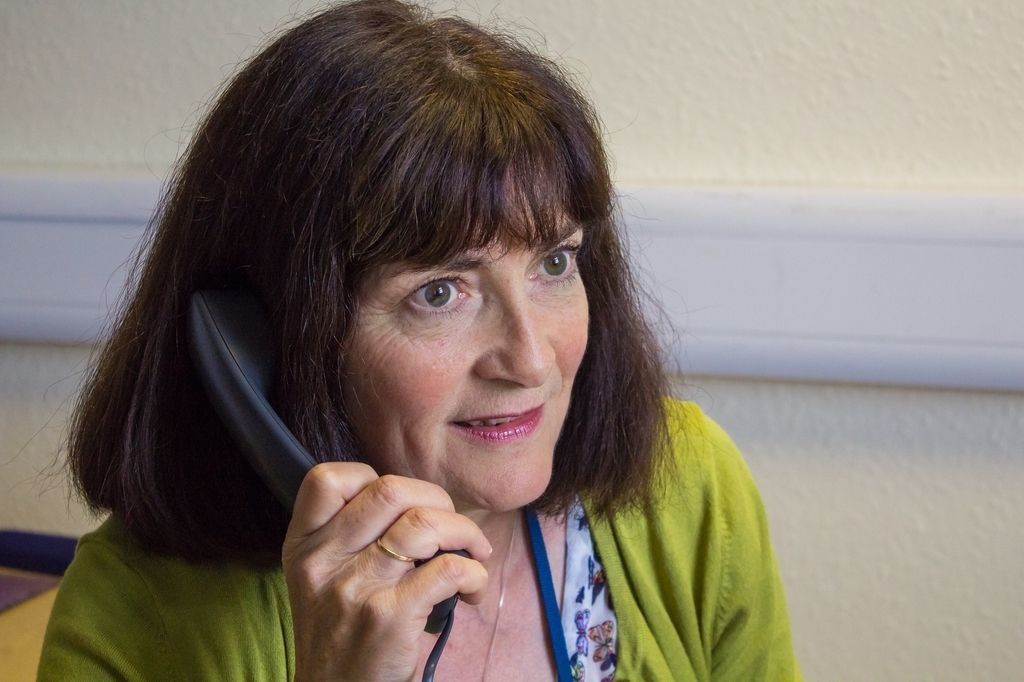 Emma Hudson – Healthy Lifestyle Advisor
I have worked in various roles in the health and wellbeing sector for over 20 years and trained as a stop smoking advisor 5 years ago. For the past 2 years I have been working for Yorkshire Smokefree as a bank stop smoking advisor. I love this job as there is so much variety in the roles that I am asked to fill. This has included one to one advice, training, awareness rising with the public, telephone support and also support for patients on the ward and in outpatients at Barnsley Hospital.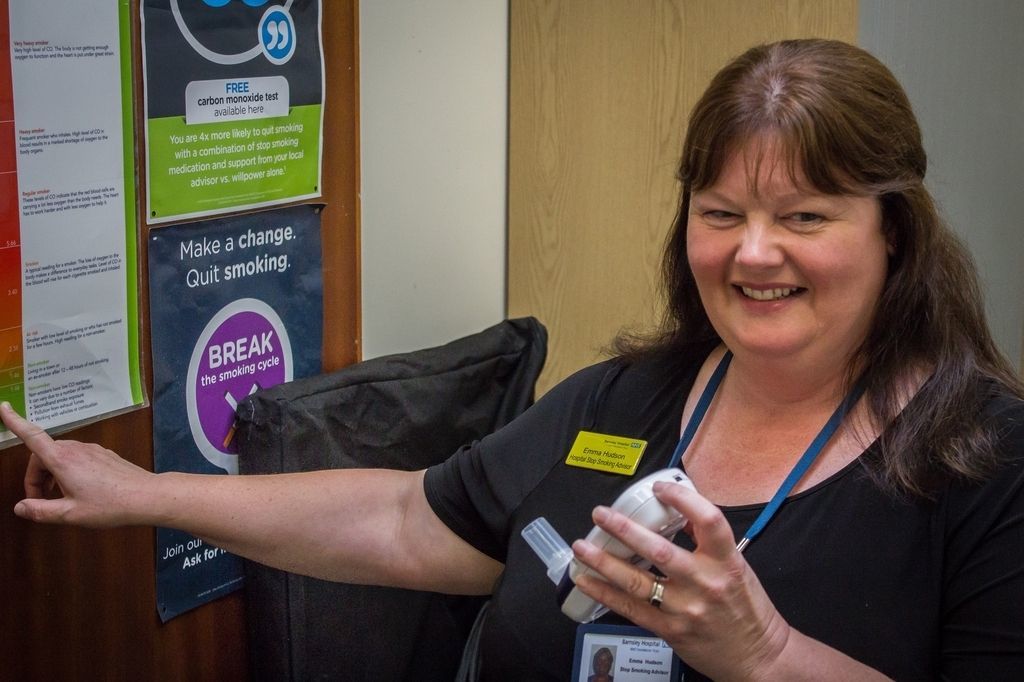 Nicola Hartley – Healthy Lifestyle Advisor
I have been with the smoking service for nearly a year, originally working on the Yorkshire Smokefree Telephone Hub before moving into the community in Barnsley as Healthy Lifestyle Advisor. Prior to this I was a Health Trainer in Wakefield but have also worked abroad as an Overseas Representative in France. I love to Travel, always got itchy feet and have been lucky to travel to South East Asia, the Middle East, Europe and the USA. The best thing about my job is the chance to help people make significant changes to their health and live a healthy lifestyle!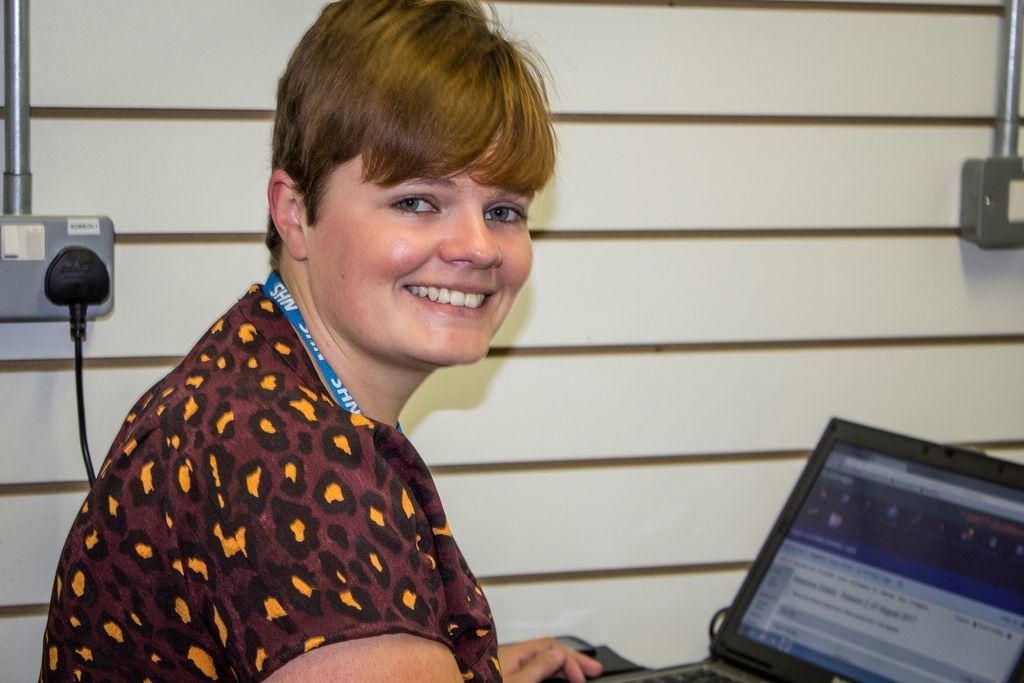 Victoria Brown – Administration Officer
I have worked for Yorkshire Smokefree Barnsley for 9 years now as an Administration Officer. I also owned a part time photography business dealing with portraits of new-borns and the occasional weddings. Prior to this I worked in a GP surgery as a receptionist also a communications officer and barmaid in various town centre pubs. I have an interest in photography, music and fun days out with my 2 children and husband. The best thing about my job is hearing client's success stories and the gratitude they give to all the staff, as well as hearing how stopping smoking has changed people's lives for the better.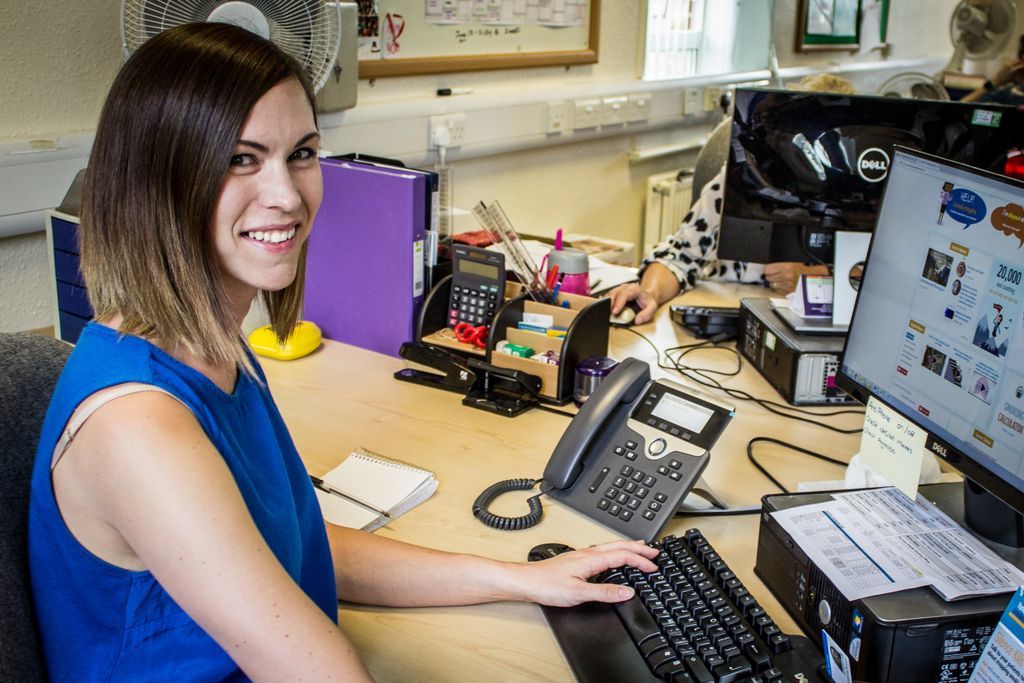 Neil Carr – Healthy Lifestyle Advisor
I have worked for the stop smoking service in Barnsley for almost six years. In my previous jobs I worked in a GP surgery as a HCA doing blood tests, ECGs etc. This is when I got into the stop smoking part as I started the service in my GPs before going to work for Doncaster stop smoking service for five years before moving to Barnsley. What I like about the job is the different people I get to meet every day from teenagers to the OAPs. The highs and lows of their quits, the funny things they come up with and the very strange ideas they have to cope with quitting.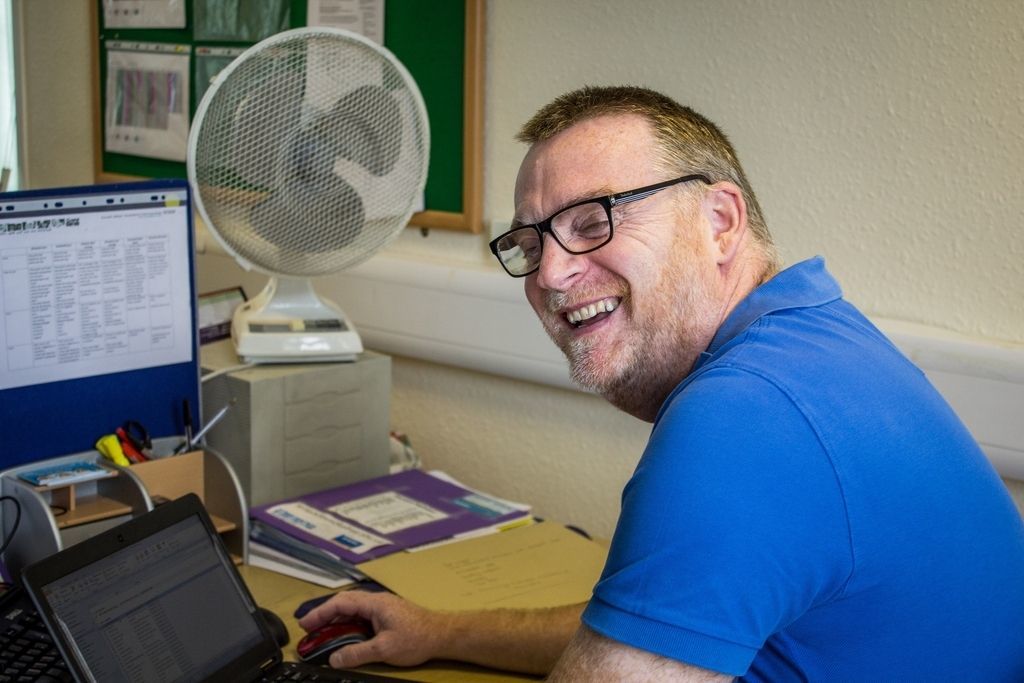 Elizabeth Maher – Stop smoking Advisor
Working with the Quit Smoking Team for the past ten years has been exciting and rewarding every working day brings new challenges and interesting clients, whose lives and smoking history contribute to making the job worthwhile and at the same time hopefully making a differences to their lives. Change always demands effort and commitment and to be able to support clients achieve their quit goal is always satisfying. For me this is a diversion from a previous life teaching reproductive biology to midwives and nurses.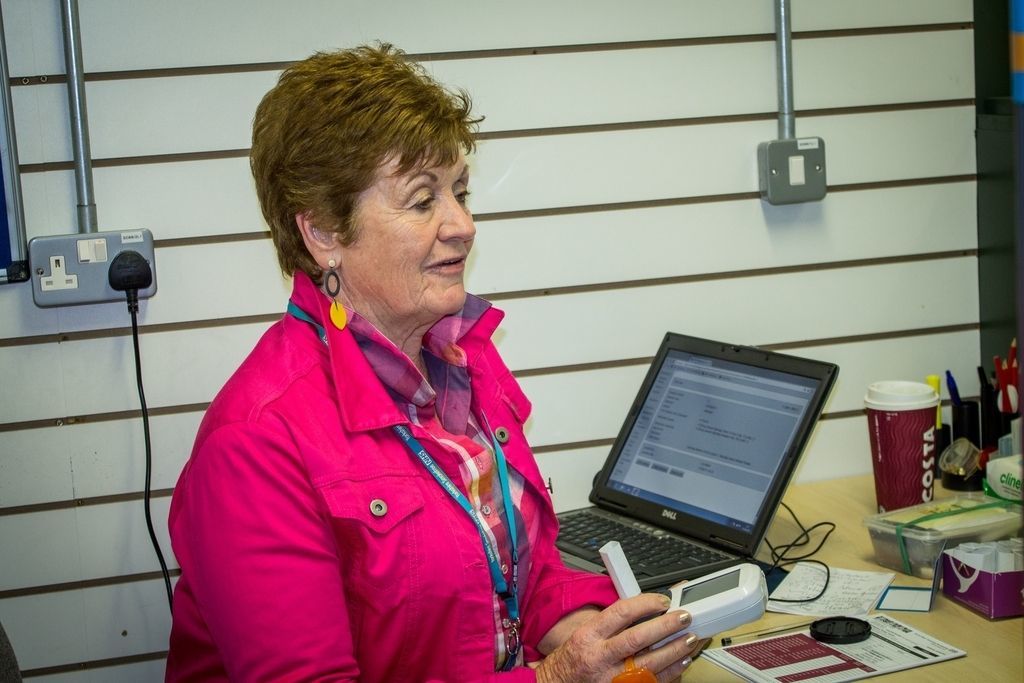 Denise Hanson – Stop smoking Advisor
I have worked with the N.H.S quit smoking service since 2008 working on a one to one basis with clients.My background is nursing, much of my career has been working in the community where much emphasis is put on educating both professionals and clients in all aspects of health care. I feel that my current adviser role is a continuation of care and advise in public health. My hobbies are gardening and reading being both active and relaxing.
Jane Moffat – Stop smoking Advisor
I have worked in the NHS since 1976. Firstly as a Laboratory Assistant at Burton on Trent General Hospital. I then joined South Yorkshire Metropolitan Ambulance Service in 1982, finally taking early retirement in 2014. My hobbies include Crown Green Bowling, walking my dog "Bruce The Bruiser" the odd Bingo evening, and Karaoke when I meet up with my friends! In the Summer Months I like going on the Folk Train when I can, it leaves once a month from Sheffield to Edale, where everyone spends a couple of hours in one of the local pubs before returning. It's a great evening and very busy!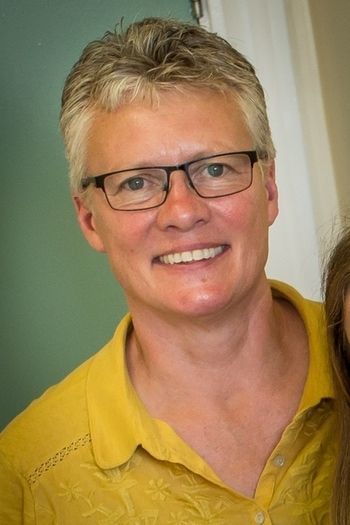 Margaret Pearson – Stop smoking Advisor 
My name is Margaret Pearson and I work as a stop smoking advisor for Yorkshire Smokefree. I have worked for the service for the past 8 years, since I retired from nursing. I feel that my past experience as a Sister in Accident & Emergency and my training as a nurse gives me core knowledge and skills that I can bring to my role as an advisor. I enjoy working with the clients and gain a lot of satisfaction in seeing their reaction and increase in self-esteem when they successfully quit smoking. Also you get pleasure when hearing what they will spend the money on that they are now saving, and of course you can see in the colour and texture of their skin how their health is improving after quitting. All of this gives you a quiet sense of self worth in being part of a team that promotes a healthier lifestyle.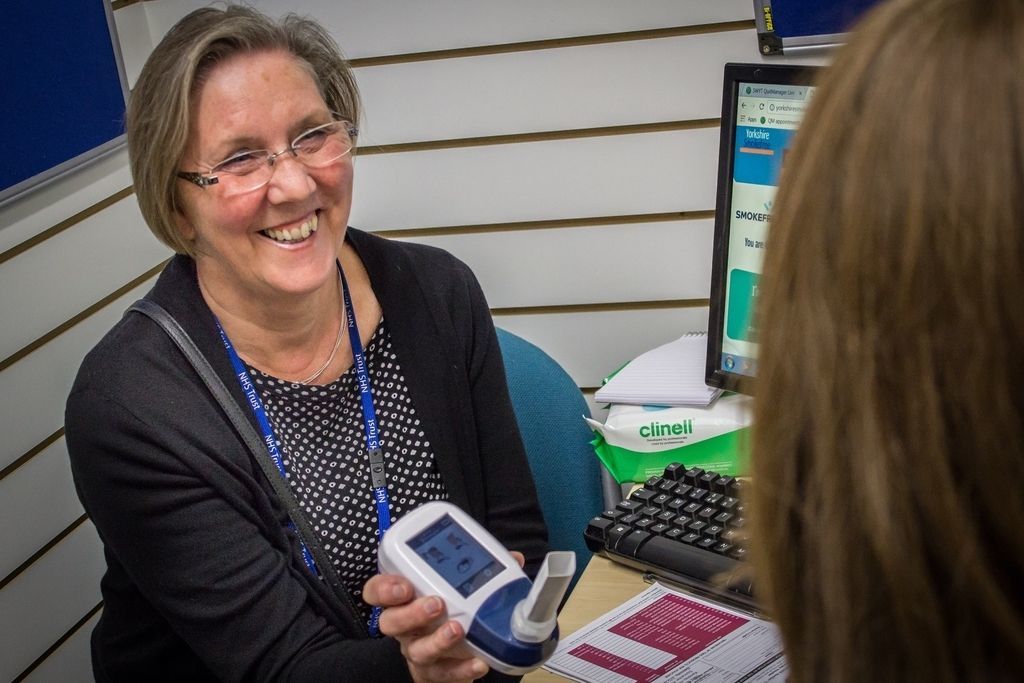 Amanda Longdon – Team Lead
I started working with the Stop Smoking Service in July 2006 as a Stop smoking Advisor. I went on to work for the Wakefield Stop smoking in 2008 as a Specialist Advisor and in 2009 returned to Barnsley as Stop smoking specialist. In 2015 I took on the role of Team Lead for the service and I am enjoying the challenges the role brings.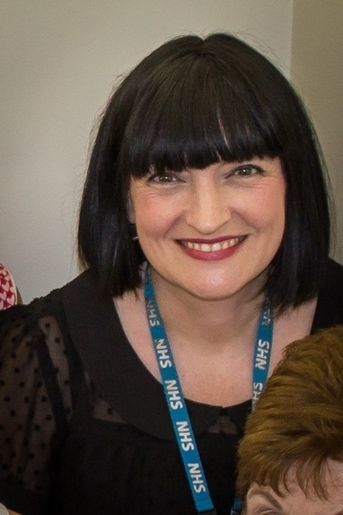 Samantha Richardson – Pregnancy Healthy Lifestyle Advisor
I have worked for Yorkshire Smokefree for two years as an adviser. I trained as a nurse and worked in elderly care and in Renal care. I have also cared for young people with Anorexia, and been an Advocacy Coordinator and a Care Planner. I like to spend time out in the lovely Sheffield countryside with my husband and two children. The best part of my job as adviser in the Pregnancy Service is that when a mum stops smoking her baby has the best chance to grow and develop as it should. That's a brilliant feeling.